Last Sunday took place the shooting Fetish we do in Madrid, with resounding success among attendees.


The day of the shooting lasted 4 hours, whit 4 different outfits and makeup and professional hairdresser as well as various schemes specially 
focused on the subject lighting, thus reinforcing the styling, and those who were combining the models, both alone and in pairs. He attended 
the great models Lady Mary Ann and Elizabeth Valero Llosa, to who we are very grateful for their professionalism, reliability and innovation of
its poses, which facilitates the work of assistants photographers as well as the quality of photos. And we were lucky to have hands Elver Manzaba
Bravo for makeup and hairstyling.
We wanted to make an innovative and different shooting, whose results were few original photographs, so the issue had to be very specific.
From here, the idea of thematic "Fetish ". To do this, we wanted to have the cooperation of the brand Cocolate Latex, which we appreciate
their assigned exclusive and original designs for the occasion. This brand is known for its specialization in the manufacture of clothing and
accessories made of latex, making each piece individually, paying special attention to every detail. We also have attrezzo BDSM, thanks to Fetish Shop.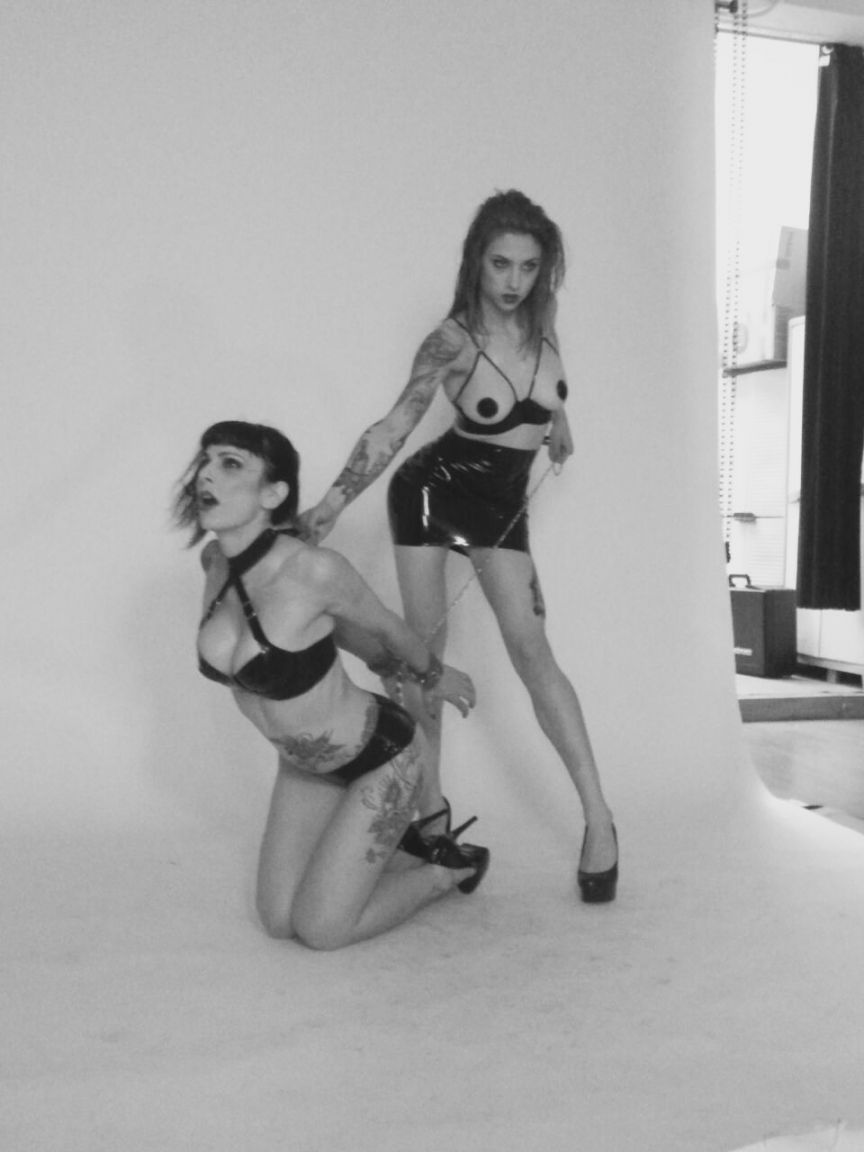 However, the absolute role is taken undoubtedly attendees. They appreciate that has made ​​possible the shooting , and we hope you have enjoyed
the session and obtained these photographs as expected .
All this would not have been possible without the impeccable organization of Vero Villares (Baby Skull).Thanks for so many hours of dedication and
so well done. And so that you know how it was done, we leave you with the making of the session:
See you in the next Shooting!
More information in the web and mass media: